Nomadic was born from a love of the outdoors, travel and healthy living. The bike has always been a part of our life and we look for ways to get the most out of cycling wehther for work, play, travel, errands or grabbing a beer at the local pub. We're immersed in the moutain lifestyle and seek adventure in all its forms on water or land. We believe that a life filled with adventure is a life well lived. And we want to pass on our love of wild places, travel and seek to protect planet earth for future generations to enjoy. We hope you'll join us and sample a taste of the Nomadic life.
Cheers,
Landis Arnold, Founder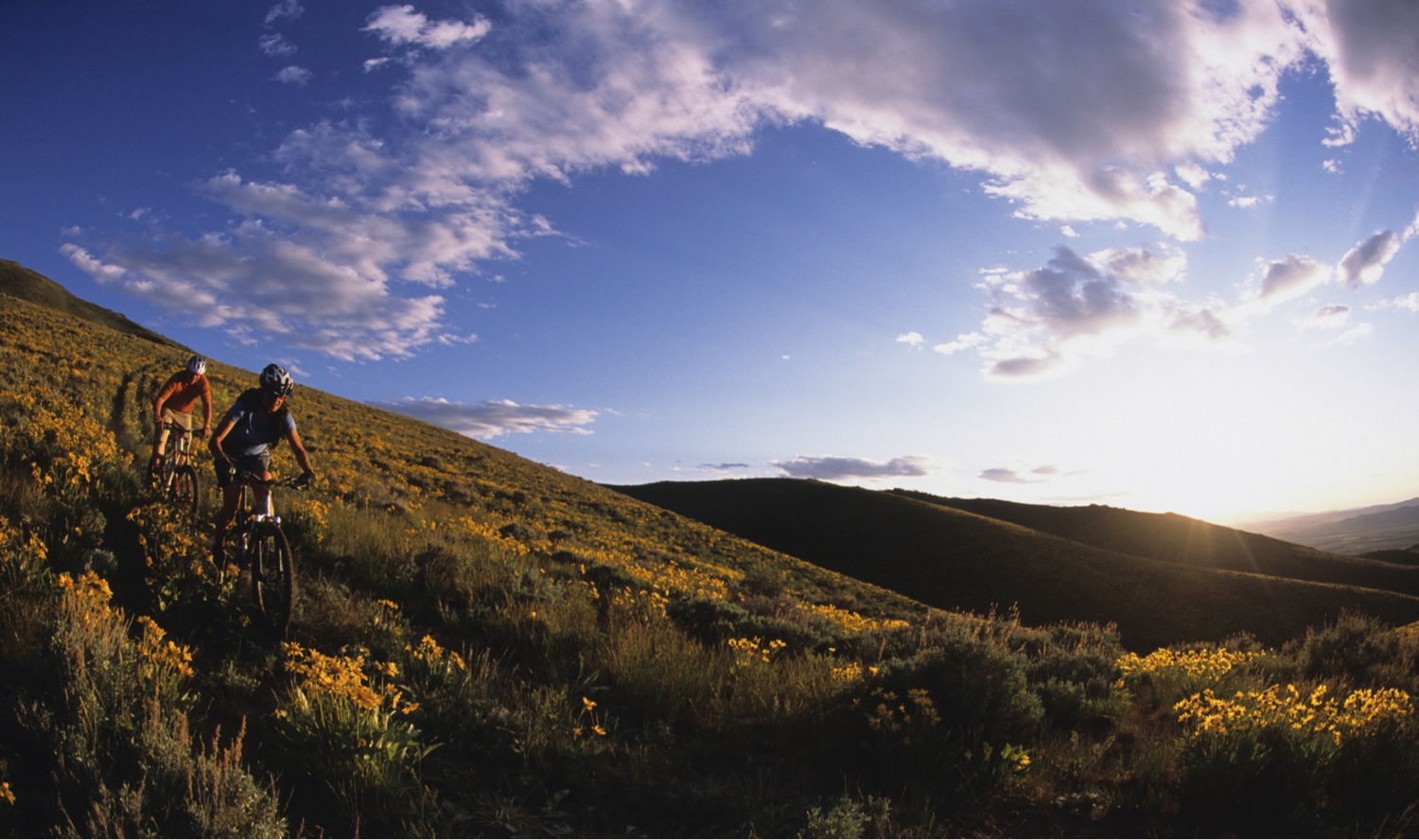 Cyclesports:
Here at Nomadic we are focused on our Cycling passions Much of this can be found in terms of the products we offer and commentaries under our Blog of articles and ramblings. The big circle of utility defines this interest. Folding Bikes (ie Swiss Army Bikes), Electric Bikes, Cargo Bikes and Systems, Touring Bikes, Commuting by and with bike ring this circle.
Paddlesports:
We have a long history in the paddling industry which continues today with our Nomadic Express Sailing Rig and Balanced Wing Rudder. You can check out the Nomadic Express Kayak Sailing Rig here or watch the product being used on the YouTube clip. If you're interestedin in this product, please contact us.
Winter:
We keep riding in the winter, but being from Colorado we love skiing, too. We're often found roaming the hign moutains of the world in search of steep lines and perfect powder. We can help you with unique global brands and offer Sporten, Fizan, Rotefella, and Alfa ski gear. Or jump on one of our Elom fat bikes or E-fat bikes for some cold rolling fun.
Outdoors:
Hiking, Camping, Mountaineering, Climbing and Healthy Living is all part of the Nomadic life.
Travel, Trekking and Bike Touring
The Nomadic Life is a life outdoors, filled with adventure. As former guides and outfitters, we have numerous parnters in travel and tourism around the world and are more than happy to help you find that special bike tour, trek or develop a unique itinerary for you or your group.
Building to Needs:
At Nomadic we love innovation and are always looking for new product development opportunities. Opportunities grow from needs. We have never shied away from taking on new product development when we see a real need.
Nomadic operates in several domains.
Sales Agency
Retail Showroom/Design Studio
Travel and Tourism
Website
Please call or contact us to visit our showroom and studio in Longmont, Colorado
Phone: 303-581-0933 / cell 303-601-0622 Contact/Email Link: Contact Form
Product Design and Development:
Nomadic is a lifestyle company but we are also a labrotory for product innovation and design. We are actively involved in research and product development. Much of our studio is set up to flexibly adapt to development projects. We also work digitaly, designing products with Autodesk - Mechanical Desktop, as well as SolidWorks and Adobe Illustrator. We're adept and experienced taking ideas from concept to product to market.
Information Technology:
We are active in several Open Source Projects and are able to work with other companies on a consulting basis. Weaving togther the various elements of Business management, CRM, E-Commerce and CMS are areas of particular focus. On a consulting basis we can help you in your setups, transitions and maintenance. Feel free to contact us for more information.
Print
Email