Dahon has made an excellent range of folding bikes for many years. Out of the box they tend to function comfortably and well. Variances between bikes are not always obvious, but they are there. Though not commonly discussed, Dahon Bikes can often be upgraded very significantly with relatively modest investments and work.
Most recently I have completed the following upgrades:
1: Upgrade the Visc SL to a 349 rear wheel (from 305): This makes the bike ride much better because it effectively reduces the slope of the seat post, keeping the bike from wanting to do wheelies on a blink, and moreover, speeds up the bike by taking the gearing and adding additional distance covered every revolution (Gear Inches measure).
2: Swap the Visc D18 Appletini handlebar post to an inner fold, adjustable height handlebar post, and couple the handlebar post with touring handlebar which gives a much more dynamic set of hand and body positions.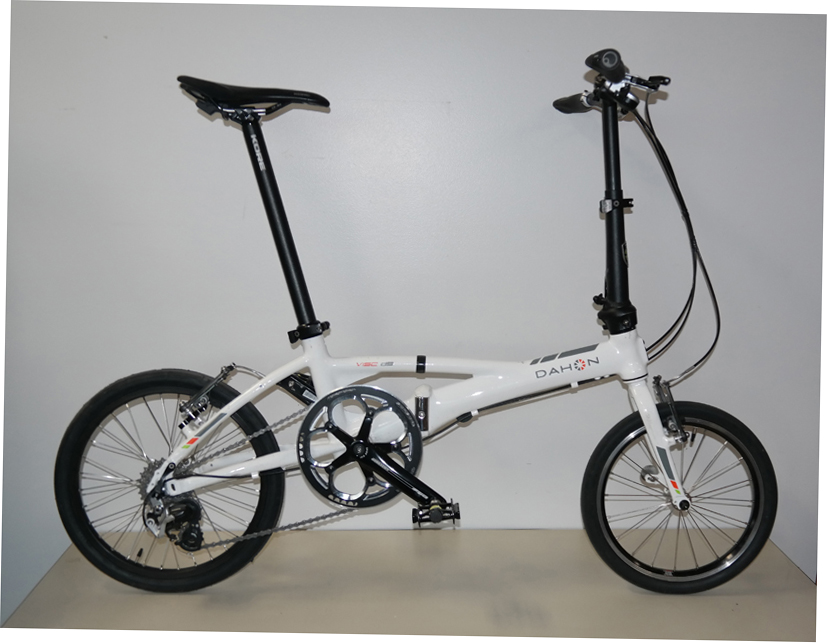 Nomadic upgrade, Visc SL 9 w/ 349 rear wheel
Both of these bikes are "my" bikes so I am doing things to make the bikes work best for me. I have often found that the things I like generally other people also appreciate for their usage. In these two situations I am sure that is the case.
Visc SL 9 with 349 iso rear wheel and Comet tires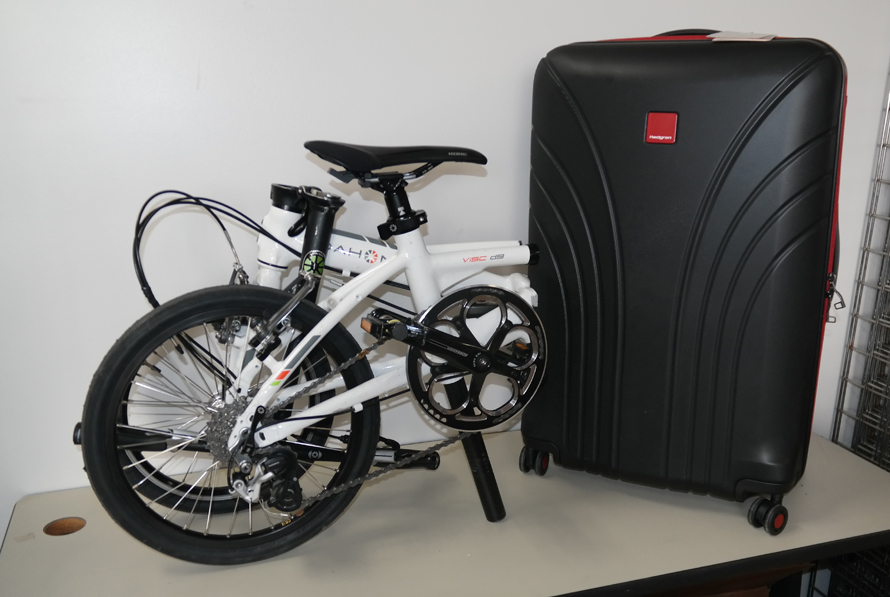 Visc SL 9 - even after wheel upgrade will fit with wheels on in many 61" Airline accepted suitcases
Print
Email